Course No. : Y010Z
《From Shinjuku》 Tokyo Highlight One-day Bus Tour
From Shinjuku to famous sightseeing spots in Tokyo by Bus; it's so easy to travel around!!
This is really an efficient tour to visit all attractive spots in Tokyo within one-day! This is recommendable for those who have a limited time but who want to cover main attractive places during their stay in Tokyo. This tour is perfect for you.
Tokyo is changing every day! It is enjoyable not only for first time visitors but also for repeaters to begin sightseeing once again. As this is a bus tour, one can enjoy views of famous places, buildings, scenery of Tokyo while travelling in the bus. It is expensive, time consuming also complicated to get to many famous places by public transport, such as trains or public buses. You do not need to wait for your next train when you use this bus! It is possible to leave your luggage in the bus so that you can easily walk around. Let's start & look for favorite places in Tokyo by yourselves!
I wish to explain what I liked when I took this bus tour of Tokyo. I also have some advice on what to do in various places. I hope you can have a nice experience in Tokyo!
Meeting point is Shinjuku which is easily accessible from anywhere!!
The meeting point is the center of Tokyo, Shinjuku! It is convenient to access from JR, Tokyo Metro Subway Lines, Metropolitan Subway Lines, Seibu Lines stations to reach. The tour managers are waiting with a cute Wow Bus flag to welcome you. As this is going to be a full day tour, it is advisable to buy sweets & drinks in advance.
The tour manager explains about each sightseeing spot in the bus.
① It is "Scramble", Experience Shibuya where people go & go!!
Your bus takes you to fashionable Harajuku, then onto Shibuya. Shibuya is a center for fashion & culture for the young people. The large intersection in front of Shibuya Station is called 'Scramble Crossing' & this is known to be the largest intersection in the world where about half a million pedestrians pass through the day. When the traffic lights turn green at this junction, they all turn green in all direction at the same time and 3,000 people start crossing during busy hours. You can find the faithful dog 'Hachiko Statue' between the Scramble Intersection & Shibuya Station. A bronze statue was made from the true story of Hachiko who kept waiting for the deceased master in front of the station, and it is now a meeting place for everyone. Shibuya, such as the Hachiko Statue & the Scramble intersection is a fun city to walk through.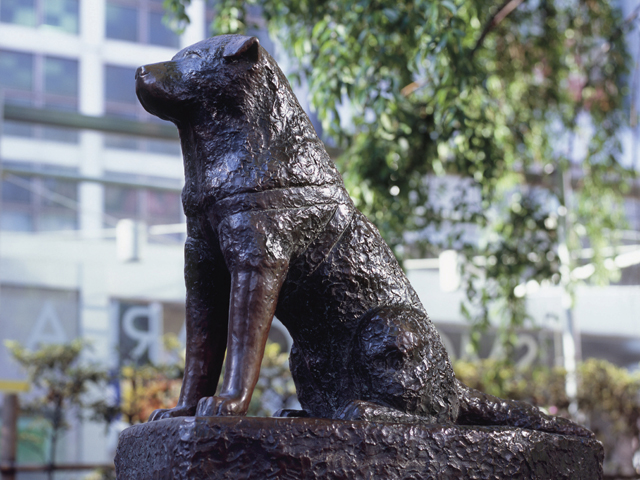 【Hachiko】 The American movie of "HACHIKO; A DOG'S STORY" with Mr. Richard Gere as the master was a big hit and Hachiko was introduced to the world again.
【Scramble Intersection】 Lots of foreign visitors take photos in the intersection from various directions.
② "Shiba" area to feel the history of Japan at Shiba Park & Zojo-ji Temple
Your bus travels to Roppongi where about 2/3 of foreign embassies are located therefore it is a popular place for foreign residents to live. You can see Roppongi Hills, a new landmark of Roppongi. The bus gets to Shiba Park & Zojo-ji Temple.
"Tokyo Tower", a symbol of Tokyo, is a TV tower with a height of 333 m. You can enjoy the views of Tokyo Tower from Shiba Park right under the tower. Shiba Park, known as one of the oldest parks in Japan, is an open park with a lawn square. The park is adjacent to Zojo-ji Temple and you can take a good photo of Zojo-ji Temple with Tokyo Tower behind.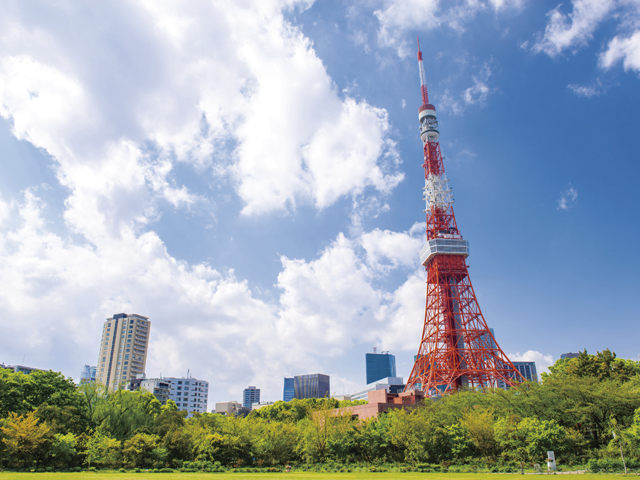 【Shiba Park】 Tokyo Tower from the lawn square. There are no tall buildings in the surroundings and this is very rare in the center of Tokyo.

Zojo-ji Temple, located next to Shiba Park, is one of the main head temples of Jodo sect of Japanese Buddhism and the temple has long history with Tokugawa Shogunate. There is a graveyard of Tokugawa family in the premises. "Sangedatsumon", the towering main gate, welcomes you to enter. This is a gate for getting delivered from three earthly states of mind; greed, anger & stupidity. The temple was built in the year of 1393. For 600 years, the temple survived from its prosperity of the Edo era through the turbulent modern period to today. Let's enjoy walking in the premises of Zojo-ji Temple.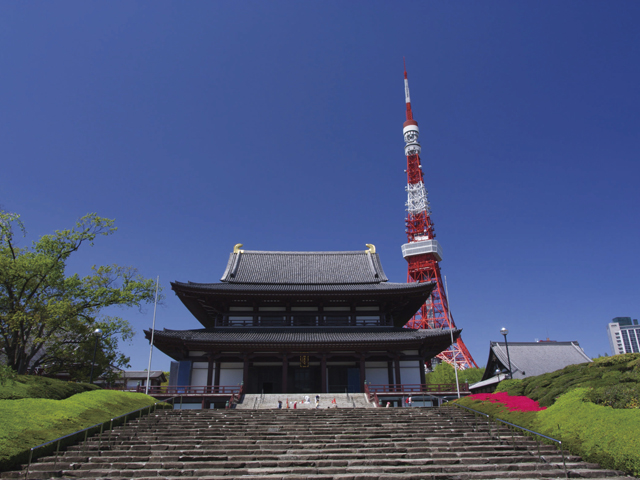 【Zojo-ji Temple】 Tokyo Tower rising from behind the main hall of Zojo-ji Temple is a collaboration of mixed eras. It's awesome!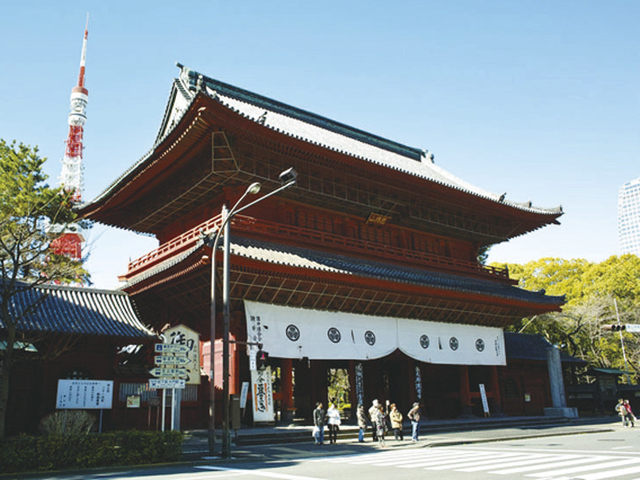 【Sangedatsumon】 The original main gate survived in spite of air raids during the war.
③ Lunch time at Outer market of Tsukiji
On the way from Shiba Park to Tsukiji, you can see Tsukiji Market. The market is a wholesale market for fish, fruit & vegetables. It is believed that this is the largest fish market in the world, handling more than 2,000 tons of marine products every day. Tourists are encouraged to visit Tsukiji Outer Market, which is located just outside the Inner Market and caters to the public. There are hundreds of small retail shops & restaurants always crowded along narrow lanes. You can find all kinds of Sushi and other foods here. It is time for you to have early lunch! There are also Italian restaurants and Ramen shops. You may have some snacks while walking in the lanes.
Well, what shall we eat?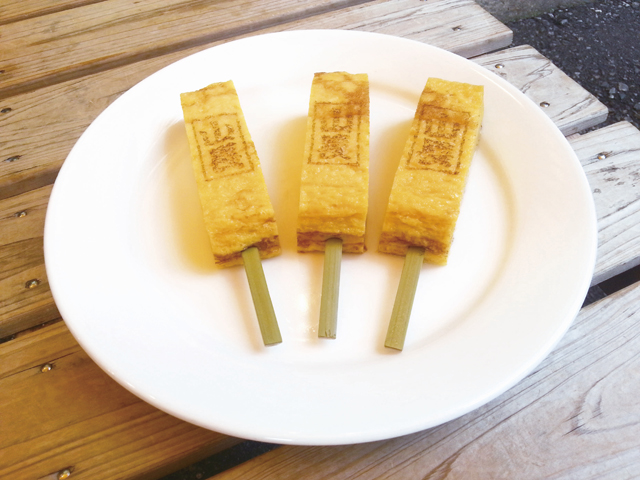 ①To start. Let's try the Japanese style omelet, which is Tsukiji's specialty. Slightly sweet and delicious.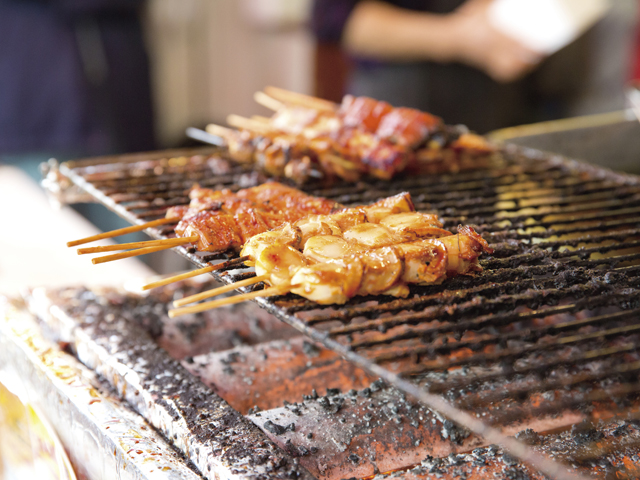 ②Next, I will have a hot seafood skewer.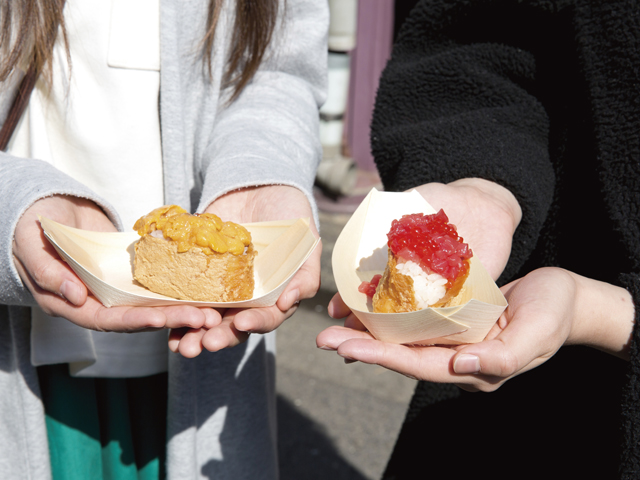 ③I continue to eat. It's Seafood Inari Sushi. It is seafood & rice in Tofu skin. The volume is amazing!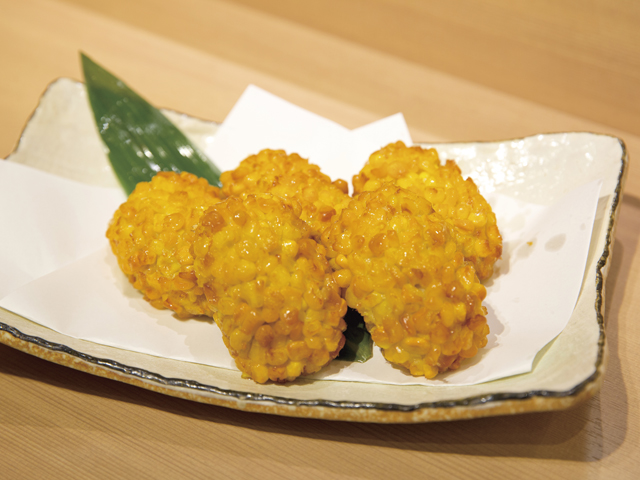 ④Finally…freshly deep fried corn!
I bought rice crackers & a Sushi shaped candy for souvenirs.
For those who want to take time to have lunch, the places below are recommendable♪
【Tsukiji Bon Marche】 They cook fresh ingredients from Tsukiji Market for lunch.
【Harenohi Shokudo】You can have fresh seafood bowl also specialty baked Sea urchin.
Please enjoy Tsukiji Hongan-ji Temple or Namiyoke Shrine if you have time.
④ Asakusa;A prayer at Senso-ji Temple & Shopping in Nakamise Shopping Street
After Tsukiji, your bus takes you to Ginza, the most famous & upmarket shopping district of Japan. The bus then takes you to Asakusa, where an atmosphere of Old Tokyo survives. The most famous place to visit is Senso-ji Temple. It is the oldest temple in Tokyo, which attracts more than 3 million visitors every year. Nakamise Shopping Street is connected with Senso-ji Temple. The street has been providing visitors with various local snacks & unique souvenirs for centuries. The street is also the place to have snacks while looking at hundreds of small shops!
You can look at "Tokyo Skytree" from Asakusa. Tokyo Skytree, a new symbol of Tokyo, is a TV tower with a height of 634 m. You can glance at old and new symbols of Tokyo at the same time.
I am sure you have seen a photo of this Kaminarimon (Kaminari Gate) with a giant lantern. . The gate is located in front of Nakamise, which is always crowded with lots of visitors.
Asakusa Specialty, Ningyo-yaki; Ningyo-yaki is a small doll shaped cake with sweet bean paste in it. You can watch while Ningyo-yaki is baked.
【Asakusa Karinkoron] Karinto is a traditional Japanese snack food, sweet and deep-fried. Karinto and Rusk are sold in a cute package. It is difficult to decide which to choose
【Tenugui-ya Kururi】 A Tenugui is a thin Japanese towel made of cotton. A Tenugui has a variety of pretty patterns, good for souvenirs or decorations. You can find other small items with Japanese patterns at this shop.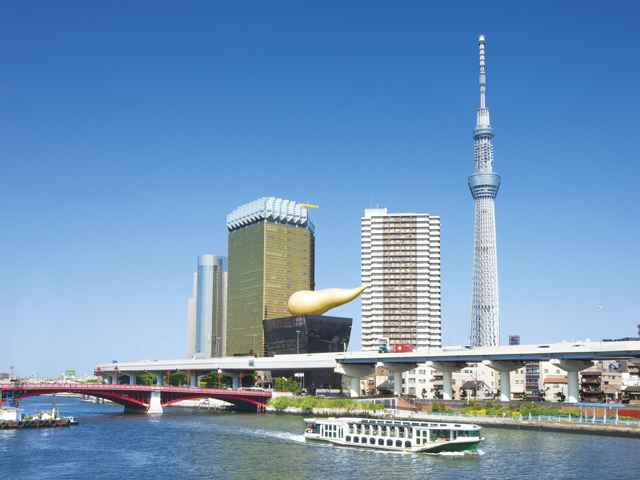 If you walk toward Azumabashi Bridge to follow Sumida River, you can enjoy views of Tokyo Skytree perfectly. The gold object on a beer company building is dazzling.
⑤ Next stop is Akihabara which is the center of young culture. Let's have a stroll around and enjoy!!
Your bus travels to Akihabara, via Ueno, where there is a large park with many museums also a zoo. Your last stop is Akihabara. Akihabara is famous for many electronic shops. In recent years, Akihabara is recognized as the center of Otaku (diehard fan) culture and many shops selling Anime and Manga are among the electronic shops in the area. You might find your favorite video game or anime goods. You may enjoy maid cafes where waitresses dress up and act like maids. The character of Akihabara is constantly changing and you should find some new spots to visit and enjoy.
Akihabra is known as the electronic town where hundreds of electronic shops offering the newest computers to second hand goods and electronic junk.
Famous Gachapon Kaikan where you can find various figurines and toys, also small statues of Buddha or small musical instruments.
When I went to a maid café, maids welcomed me in a warrior-style maid dress. The maid wrote a message on my Omu-rice, omelet on fried-rice.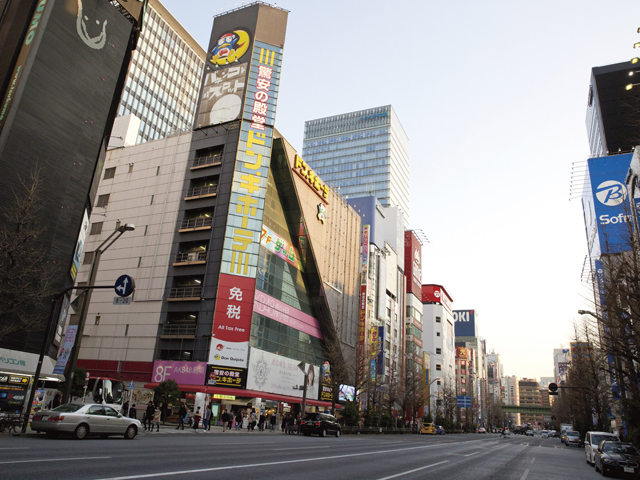 At Don Quixote shop in Akihabara, they have very popular AKB48 Theater and a maid café.
When you enjoy Tokyo sightseeing, it is time for a good rest.
Before returning back to Shinjuku, you can enjoy views of the Imperial Palace, which is located on the former site of Edo Castle. This is the main residence of Japan's Imperial family. Then you will see our Parliament, which is called National Diet Building, before you get to Shinjuku. You may have a good rest on the bus or enjoy night views of Tokyo from the bus. Do not worry if you have bought lots of souvenirs during the day, you can keep them on the bus.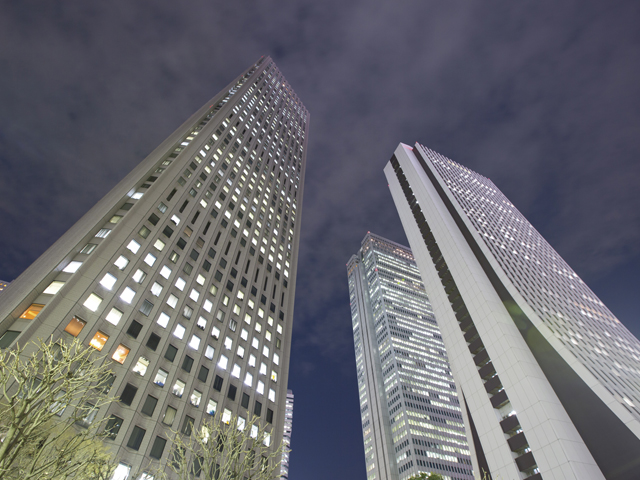 As the bus is operated with a minimum of one person, you can make your schedule easily. Please make a booking through our web site quickly before the bus becomes full.