scroll to start reading my trip♪
Course No. : A3050ZE
Tokyo Skytree (R) observation deck admission & all-you-can-eat sushi
Enjoy a mini break in Tokyo!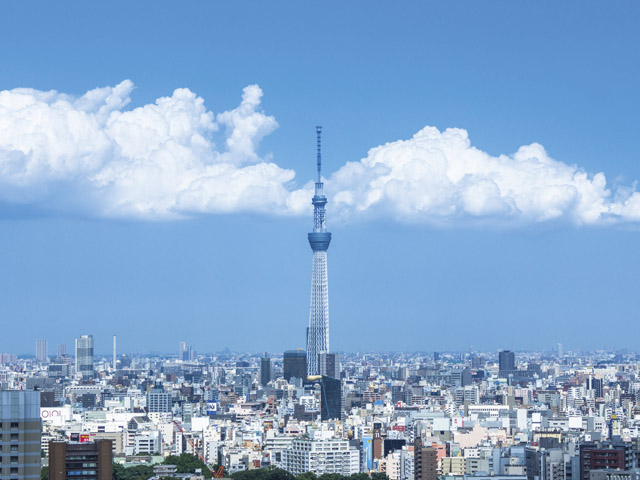 On a hot summer day, I attend a Tokyo sightseeing tour. This tour's highlights are climbling Tokyo Skytree and eating delicious sushi! I had another appointment plan for the night, but this tour ended around 14:30, so I could have a free time in the evening. The meeting time was 11:20 a.m., so I did not need to worry to wake up so early! From Tokyo station, I took a JR train, and transfer at Akihabara. It was only about 15 min.
I stuffed myself with fresh 20 different kinds of Sushi!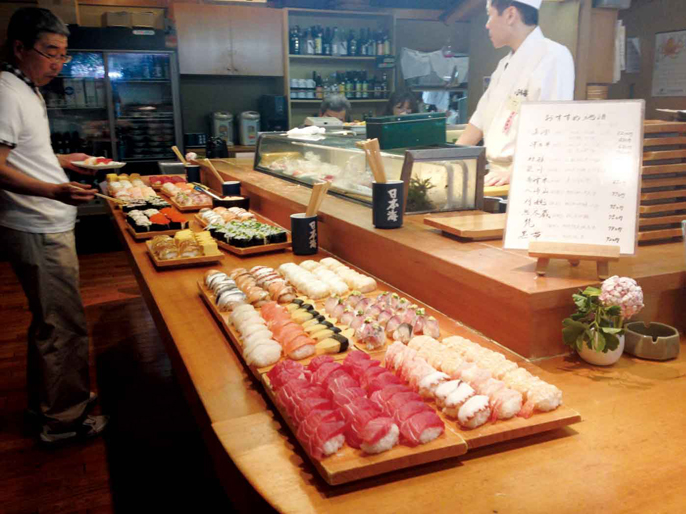 Eight nigiri-sushi such as tuna and shrimp were served for each guest at the first onset. Then I can eat 20 different kinds of sushi as much as I like. I enjoyed watching the chef's making my sushi in front of me, and having some pieces. I became full shortly ( I can eat for 40 min)! By the way, can you eat wasabi? Even if not, don't worry. Wasabi is put aside for you to adjust the amount by yourself. So when you are with children, you do not need to worry, don't you?
When I visited Eco-in Temple, I was easy to feel Tokyo's history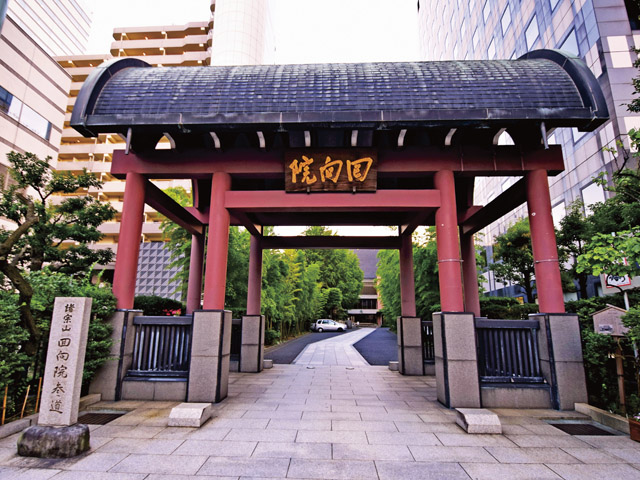 Eco-in temple is now well known as a spiritual site. This temple was originally built in 1657, just after "the Great Meireki Fire", which destroyed about two-thirds of the city and killed about 100,000 people, to wish to commemorate these victims.
The temple is also known for locating the grave of Nezumi kozo (rat boy), a Japanese thief and folk hero who lived in Edo during the Edo period. He did the burglary of over 100 samurai estates and it is believed that the money was given to poor. Nezumi-Kozo had become a legend in his own lifetime, immensely popular with everyday people. After he was caught and executed, he was buried in Eco-in temple. It is believed that rubbing the Nezumikozo Stone, usually with a pebble, and putting the dust-coated pebble in your wallet will give you a share of the luck that Nezumikozo enjoyed in going for years without being caught and contribute to your wishes coming true.
Eco-in temple is also known as being the center of the sumo world.
Every spring and autumn, a grand sumo tournament in the presence of shogun was held. Therefore, the temple holds a memorial ceremony for the people involved in sumo even now. In addition, you can see the grave of Santo Kyoden, a fiction writer, "shio jizo (salt stone statue)", the standing statue of Amidabha (Amida Butsu), a thousand of jizo statues, and a statue of Bato Kannon (Horse-headed Kannon Bosatsu) in the precincts.
After visiting the sacred Eco-in temple, we departed for the new symbol of Tokyo, Skytree. Your tour leader will give you the ticket for riding a train!
The world's tallest free-standing broadcasting tower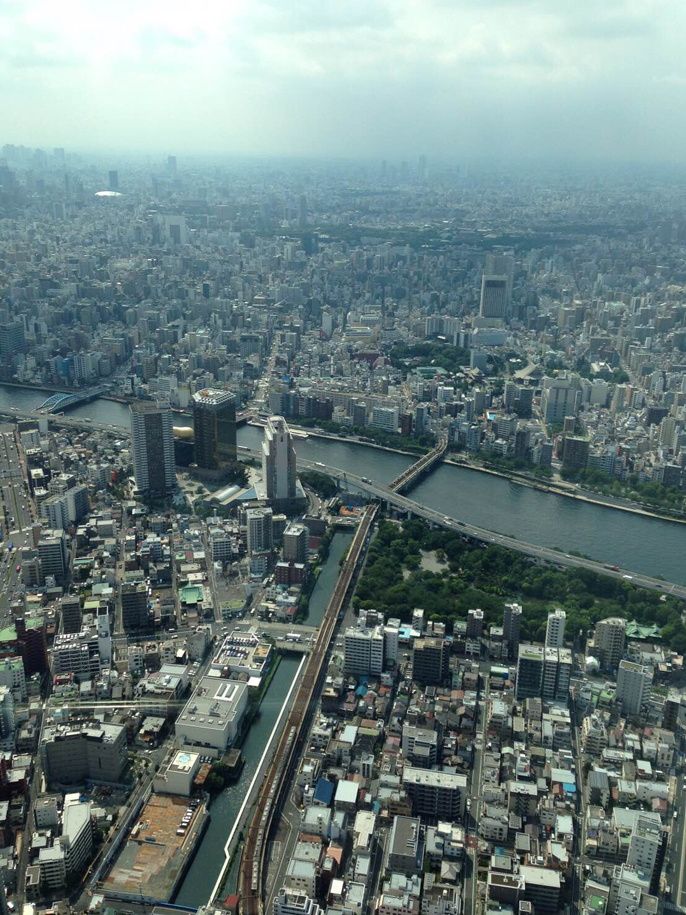 The time for climbing Tokyo Skytree has come at last. Needless to point out it is the world's tallest free-standing broadcasting tower with the height of 634m. There was a long waiting line, but I could use the time for shopping at "Soramachi" shopping mall at the base of Tokyo Skytree.This tour ended at the observation deck where I enjoyed myself to the full. How was the view from Tokyo Skytree? Seeing is believing. The picture gives you a very limited sense of what I viewed when the images have been captured. You too, by all means please enjoy this view when you come to Tokyo.

This tour is for people who have limited time in Tokyo!!
This was a short time tour, but it's still keep in my mind so deep because of its contents. I could see and enjoy Tokyo. If you have some free time available, it is recommended to attend this easy going tour♪